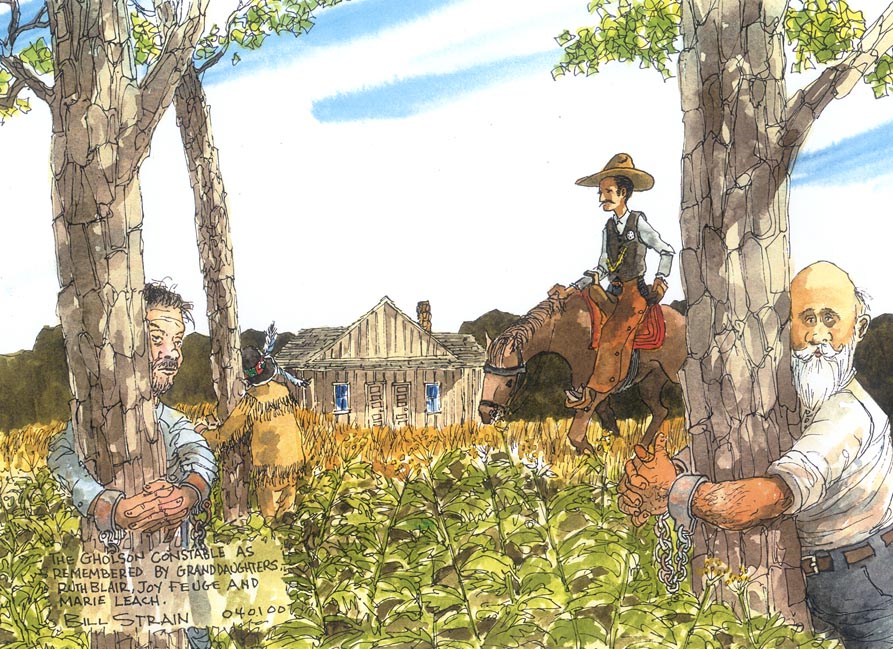 Constable Pogue, Caretaker of Men
Hugh Mason Pogue was the father of Mamie Pogue Garner. Mamie is the mother of Ruth Blair, Joy Feuge and Marie Leach. Hugh is known to have died at the age of 84. Marie owns a tintype of Constable Pogue which shows him seated on a red horse with white face and rear ankles. He is wearing riding chaps with a large purse pocket, a vest with a gold watch chain, a white shirt buttoned up to the neck and a 10 gallon hat.
The granddaughters remember that Constable Pogue made warrant arrests in the Gholson area and upon returning home handcuffed or shackled the prisoners to trees in front of his house. The were kept in this way until the next morning when he could transport them to the county seat.
Constable Pogue was able to do this because at that time behavior of this sort was politically correct.
Return to Home