The Johnson City Version of the Book of Genesis: Part One
Preamble to the Johnson City Version of the Book of Genesis: And on a given day of the week when night had fallen your humble scribe and servant the Honorable Billy Ray Strain retired to seek respite in preparation for the many tasks awaiting just inside the doorway of the coming day. When sleep had just overcome your servant, he was awakened by the feeling of someone sitting on the edge of his bed. Your servant opened one eye and saw a familiar image sitting as expected on the edge of the bed. "God! Is that you?"....."YES BILL IT IS ME "..... "Ah, Bill as you can see I am not going to be able to communicate in this script, beautiful and uplifting as I have to agree it is and so I am now going to 'Invoke the Rule' and you know that I don't do this unkindly and in a mood of arrogance; it is just that I want our conversation's to be heard and understood clearly, so Be Not Offended but, I will expect compliance". "Actually, Bill, I wondered why you chose Edwardian Script ITC in the first place, but never mind".
"now that's better, bill; you remember the rule. you are to speak in lower case letters, and i'll speak in capital letters. that is the rule, bill, and i want to make it very clear that i always invoke the rule in a mode of love and mutual respect. it has nothing to do with one being subservient to the other. as i have told you many times before, i am not a mean and vengeful god. i am a loving and considerate god. i believe at one point i compared our relationship to that you and your dogs. there is a deep love and respect in that relationship just as there is in the relationship that we enjoy. Bill, Just try to remember which end of the leash you're on...ok?" .
"yes god, that's ok with me but could we switch to the comic sans MS font; the ashley crawford that you were talking in doesn't have a lower case?" "UH...YES, BILL THAT WILL BE ACCEPTABLE...HMMMM...I HAD NO IDEA THERE WAS NO LOWER CASE IN THE ASHLEY CRAWFORD FONT. I USED TO BE VERY GOOD WITH OMNISCIENCE, BUT AS YOU KNOW THINGS HAVE BECOME MUCH MORE COMPLICATED IN THESE LATTER DAYS...UH..NO DENOMINATIONAL REFERENCE INTENDED...I WONDER WHO ASHLEY CRAWFORD WAS ANYWAY...HMMMM...I'LL HAVE TO ASK SAINT PAUL TO GO INTO THE PRIMARY COMPUTER BANK AND SEARCH FOR HIM OR LIKE I SAID IN THIS DAY AND TIME, MAYBE IT WOULD BE HER".
"BUT BACK TO THE MAIN POINT BILL, I WANT YOU TO WRITE THE STORY OF THE BIBLE; ACTUALLY I WANT YOU TO WRITE A MORE UP-TO-DATE VERSION OF THE BIBLE. I THINK WE SHOULD START WITH GENESIS...YES...THAT'S A GOOD STARTING PLACE. LET ME THINK A MOMENT...HMMMM...WE'VE HAD THE TALMUD, THE TORAH, GUTTENBERG, KING JAMES, AMERICAN STANDARD, BLUE JEAN AND ANY NUMBER OF OTHER VERSIONS OF THE BIBLE...WHY DON'T WE CALL THIS ONE THE 'JOHNSON CITY VERSION' OF THE KING JAMES BIBLE. NO, NO THAT WON'T DO. KING JAMES HAS BEEN DEAD A VERY LONG TIME. MAYBE WE COULD CALL IT THE PRESIDENT CLINTON...NO PROBABLY NOT. THAT'S GOOD ENOUGH...'THE JOHNSON CITY VERSION' OF THE BIBLE. BILL?" "yes god". 'BILL, YOU ARE STILL IN JOHNSON CITY, AREN'T YOU?" "yes god". "WONDERFUL BILL, THEN WE'RE ALL SET TO GO FORWARD, AREN'T WE?".
"actually god, i'm already working on the 'johnson city version of the bible'...i was working on it just before i went to bed and when i get up in the morning i'll start working on it again. with all due respect it seems like you're interrupting to tell me to do something i'm already doing". "BILL, YOU STILL HAVEN'T GOTTEN THE HANG OF TIME HAVE YOU? WHY IS IT THAT YOU CAN'T UNDERSTAND THE CONCEPT OF TIME AS A STATIC ENTITY. THERE IS NO PAST. THERE IS NO PRESENT. THERE IS NO FUTURE. THERE IS ONLY TIME, WHICH IS TO SAY THERE IS NO SUCH THING AS TIME. EVEN YOUR DOG TOBY, UNDERSTANDS THAT. ALL THINGS ARE HAPPENING AT ALL TIMES. THAT IS SOOOOOO SIMPLE AND WOULD YOU BELIEVE IT, THERE HAS ONLY BEEN ONE MAN WHO EVER GOT THE HANG OF THAT. I'M GOING HAVE TO HAVE A SESSION WITH ALBERT SOON...THE BOY STIMULATES ME! BUT TIMES FLIES, BILL...CARRY ON, BILL.....CARRY ON, BILL". "yes god".
Chapter One; Verse One: In the beginning there was nothing, there was naught. nada, zilch, scratch, squat..you know...the big "goose egg" except within the concept of nothing there must be something and with something there must be nothing. Existence creates nonexistence and nonexistence proclaims the possibility of existence. Even the zero is something; it has a shape...."O"...that is the visual shape of nothing...but that is something...and in the midst of the nothing ......."BILL!". "yes god?". "YOU DIDN'T GET IT, DID YOU BILL?" "get what, God?" "BILL, I DON'T LIKE EDWARDIAN SCRIPT. THAT'S WHY I INTERRUPTED YOU. THAT'S WHY I IMPOSED 'THE RULE'. THAT'S WHY I USED THE TIME WARP 'THINGIE' TO TRY AND GENTLY LEAD YOU IN A NEW DIRECTION...AND BILL, WHAT IS THIS 'O' IS THE BASIC SHAPE OF NOTHING BUSINESS?" "well god, i was just trying to tell the story in my own words. you said you wanted it to be understood by men. OH! and of course women too. god please excuse the use of capitals. i wasn't trying to be impertinent. "BILL, NEVER MIND. JUST GO AHEAD AND TELL THE STORY. PLEASE DO THE BEST YOU CAN AND I'LL TRY NOT TO INTERRUPT TOO MANY TIMES. IT'S JUST THAT THE EDWARDIAN SCRIPT IS SO 'SMART-ALECKY'. DO YOU UNDERSTAND WHAT I'M SAYING, BILL?" "yes god." "OK, THEN I'M OUT OF HERE. I HAVE ALBERT SCHEDULED FOR 8:15 THIS MORNING. BILL, ABOUT THE CONDITION OF 'NOTHING'....OH NEVER MIND." "yes god."
"BILL, I'M GOING TO TRY VERY HARD AND NOT BOTHER YOU AGAIN, NOW I DON'T PROMISE THAT I'LL APPROVE THIS VERSION OF THE BIBLE, BUT I WANT YOU TO DO YOUR VERY BEST TO STATE THE STORY OF CHRISTIANITY....JUST GIVE IT THE OLD "WHAT, WHERE, WHO, WHEN AND HOW" TREATMENT AND TRY TO STAY ON TRACK...OK?" "yes god."
The Johnson City "BILL!" "i'm sorry
i forgot to change the font."
"here we go again, ok?"
THE WHOLLY HOLY BIBLE
Johnson City Version
written in this year of our Lord
2003
during the reign of the
Mighty Mitey "W"
George W. Bush
Chapter I verse 1: In the beginning 'BILL'..."yes god" THIS IS IMPORTANT OR I WOULDN'T INTERRUPT BUT THE MILITANTS GAVE US SO MUCH TROUBLE WITH THE CHAPTER AND VERSE THING. HOW ABOUT IF YOU JUST TELL THE STORY IN YOUR OWN WORDS." "yes god, i'll start over, ok?" "CARRY ON BILL."
In the beginning there was nothing, but nothing is an entity and must be accounted for. Nothing is: not any, none, nein, nada, zilch, zero, squat, goose egg, the position between something and less than something. Does this mean there can be less than nothing? Yes, without minus conditions we would be unable to determine temperatures, balance and loss sheets, subsurface measurements and many other numbered existances. But doesn't the admission of existence's negate the definition of "nothing". Yes, and therein lies the great mystery. You cannot know. God was. God is. God was when the great nothing was not there but actually was THERE because it WAS nothingness that clear?
But how do you know there is a God? I pick a warm night and go out to the beach on Padre Island. I sit on a sand dune and feel the breeze off the gulf, hear the sound of the surf and I FEEL that I am not alone. I feel that God is near me, inside of me and with me. On the other hand there are times when I'm sick, depressed or actually in trouble and I feel that I am totally alone. That is the great mystery of FEELING. I feel that at times God speaks to me; comes and sits on my bed and talks to me. He has given me advice, caused me to feel guilty, lifted me out of depression and guided my decisions on many occasions. A Freudian Psychiatrist might say that God or perhaps Jesus is my Super Ego and I would have to respond that Super Ego is a very nice name. Maybe Freud found God and decided to give him that name. A Clinical Psychologist might say that I was having dreams at night or that I had somehow gone into a somnambulant state and had actually hypnotized myself. Maybe that's the way God works. When I was a teenager, I was told that Newton or some scientist made a telescope and immediately searched the Heavens and declared, "Just as I suspected....THERE IS NO GOD!" That was pretty dumb because it indicated the speaker believed that things had "come about as fer as they could go" in Kansas City. If you consider medicine a hundred years ago and then consider it today, then speculate on a hundred years from now; will our radiation treatments be looked upon as being as crude as the doctor who bled his patients to drain out the impurities? Electric shock treatment is still being used. We could go on all day; the point is there is a God. We can discover God with our FEELINGS.
I reinforce my belief in God by gaining KNOWLEDGE. Tons of material has been written about the singular design of the Universe and the indication that a single Designer exists. Because of this knowledge factor almost all people have a belief in a God of some sort. Isn't it strange that peoples divided by deserts and oceans would all come up with a God who shows them how to live, offers them a future and protects them in some way or other? Knowledge first gave us classifications and measurements of things; then gave us cells and bacteria we could not see. Then we received molecules and atoms. Now we have to deal with DNA. DNA is very interesting. DNA recently proved that a grave in Argentina was that of a German immigrant and not the famous outlaw, Butch Cassidy. What if we found the graves of all the people who lived during the lifetime of Jesus, Joseph and Mary? What if DNA proved that Joseph was the biological father of Jesus? There are people who say that would prove the whole Bible was false because if you throw out one word you have to throw out the whole book. Who in the hell made that rule? "BILL, TRY TO STAY FOCUSED" "yes, god." My point is that rigidity is like the "we've come about as fer as we can go in Kansas City" people. If that same DNA testing proved that Mary was raped or seduced or a combination of both by a teenage boy down the block, it would not change my opinion of Jesus in any way. My faith in Jesus in gained from another source that is a part of the complex carbohydrates of my faith. And that is the SCRIPTURES. From the Scriptures we get the traditions of our faith and the history of our forefathers in the faith. So there you have the sources I believe you need for confirming your faith.
Revelation (God sits on my bed), Inspiration (I sit on a sand dune), information (I read a lot and listen to a lot of stuff on public television) and of course there's the Bible, the most diversified, the most beautiful, the wisest and most inspiring book ever written "BILL! THE CREATION STORY!" "yes god, i'm sorry i just felt it needed a little build up" "CARRY ON, BILL!"
Consider yourself. Would you look for God in the skies? That concept comes from the Scriptures in such passages which declare that the Heaven's declare the glory of God and the Earth shows His handiwork. How would you look for God. Here's a plan that will put you in touch with God and with yourself at the same time. Most of us have fairly good opinions of ourselves. Some of us have over endowed egos and some of us have very poor self images. Now remember we're talking symbology here, OK?
Consider yourself. Think of yourself standing comfortably on a spot on the Earth that God has indicated for you. Now leave yourself and look down on your person and quietly consider what you see. Now take a magnifying glass and I want you to go inside yourself (symbolically) and I want you to look all around inside. Examine the cells, the molecules, the atoms that comprise your being and then search until you find the two primal cells that began your life. Find the egg that your mother produced and the sperm supplied by your father. Study them, have a conversations with them. Consider that those two cells have been with you all your life. Consider that they were a part of your mother and father long before they joined and became you. Interview the sperm and the egg and then ask them about the sperm and the egg that produced each of them. Now, you're still up there looking down on your self. Just behind you are your mother and father standing and creating a triangle made up of the three of you, with the point being yourself. Now, after you have examined their sperm and eggs, place your grandparents in the triangle. See the triangle grow with you at the point and now four grandparent standing behind your parents. Remember that each one of these individuals came from people who survived continental wars, the potato famines, ocean voyages, the rule of despots and all the other failure and death possibilities in the history of the world. They are all a part of you. Each of the sperm fought its' own war to get to be the chosen one to fertilize the egg. Once fertilized the entity fights the battle of growth and development and then all the survival pitfalls that come between conception and old physical death. You are at the point of this triangle; two parents are behind you. four grandparents; eight great-grandparents; then sixteen; then thirty-two; then sixty-four; then one hundred and twenty eight and then...and then...and then...until there will be thousands at the base of this enormous triangle that is the identity of YOU.
YOU are that triangle. Each of those thousands or millions of people contributed DNA that is living in YOU today. You are a winner from a long long line of winners. You are complex. You are the point. Now here is the question. At what number does the base of the triangle begin to diminish rather than increase, so as to eventually take us back to Adam and Eve? Now think of yourself as the point and turn it in the other direction and place your children in front of you and if they produce children you see another triangle growing in the opposite direction and that's why "BILL! PLEASE TRY TO STAY FOCUSED! "yes god, i was just getting to the point of creation; god, how would you feel about having creation begin with texas?" "BILL, ARE YOU CRAZY? "i don't think so god, i was made in your image" "DON'T GET CHEEKY, BILL...YOU KNOW I DON'T LIKE CHEEKY! TRY TO GET TO THE POINT AND JUST HANDLE IT HOWEVER YOU SEE FIT, BUT TRY TO STAY FOCUSED, OK, BILL?" "yes, god, thank you."
The beginning which was nothing was called the void; some called it the nul and still others called it the nil and so it came to be called the Great Nilly Nully Void. The Great Nilly Nully Void was pretty much of a consistency of mealy mush and considering that there was no such place as "where", it was pretty much all over everything. Within the Great Nilly Nully Void and Mealy Mush God existed. Eons and Eons went by and nothing happened. But God wasn't bored, because before Creation, there was no time, there was only Nilly Nully Void. At some point in the scheme of things God became aware that he could move about and found this to be very satisfying and He began to move about more and more frequently. God found that if he placed one finger over his right nostril and blew firmly He would move up and to the left; and visa versa. God found he could achieve elevation by holding his breath and then lose elevation by exhaling and thereby was able to explore the full extent of the Great Nilly Nully Void. Eons and Eons more went by and God noticed that there was one place in the Center of the Mealy Mush that had a pleasant feel about it. It was just nice to be there. It was different. God began to spend more and more time in that area of the Mealy Mush. Finally one Eon, God decided to name the pleasant place and after much thought, God named the pleasant place TEXAS. And he felt that it was good.
The more time God spent in Texas, the more he wished there was someone to share it with. So God spent some more Eons squishing around in the Mealy Mush but finally realized he had completely searched the mass and He was indeed alone in the Mealy Mush and Texas. However, God had been experimenting with holding his breath then putting vast pressure on his head and found that there was a bright thing that vaguely appeared if he did this using a specific number of pounds per square inch. The exact amount was 8,654 PSI "BILL! DAMMIT" "i'm sorry god, i just got carried away." "NOW BILL, I'M GOING TO LET YOU GO AHEAD WITH THIS TEXAS BUSINESS, BUT I JUST WANT YOU TO KNOW, I'M WATCHING YOU." "yes god, i'll try to stay focused." And so God by methods that he has not disclosed to us found that he could virtually think things into existence and then He hit upon a Plan. He decided to create an entire Universe with planets and things such as light and dark and warm and cold and even thought about populating the planet with little sub-Gods, even to the point of making them so that he could talk to them. So God decided to do a test run with Texas and if that worked out He would go on with the plan. And so the Creation of Texas began.
END OF PART ONE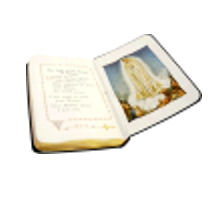 GO TO PART TWO