The Creation of The Great Redundancy Begins: The Credo Part 3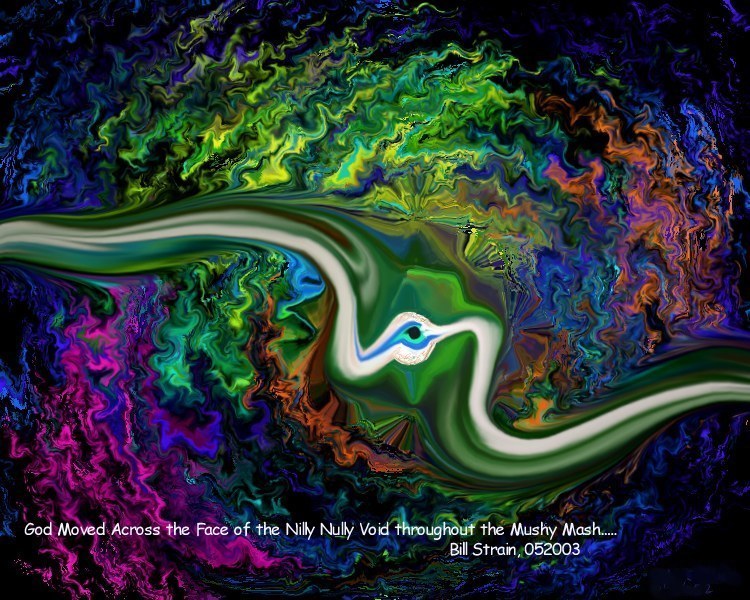 " God is that you?" YES, BILL, WHO ELSE WOULD BE SITTING ON THE SIDE OF YOUR BED AT 2:30 AM? AND I HEREBY INVOKE THE RULE...YOU WILL SPEAK IN LOWER CASE AND I WILL SPEAK IN UPPER CASE AND PAUSES WILL BE NOTATED BY A NUMBER OF DOTS SIGNIFYING THE LENGTH OF THE PAUSE....yes, i understand god.....ALRIGHT, BILL, HOW ARE YOU COMING ALONG ON THE JOHNSON CITY VERSION OF THE BIBLE?...I HAVEN'T HEARD FROM YOU IN SOME TIME....errr, well yes, god, i wanted to talk to you about that....i'm not in johnson city anymore....i'm living in kerrville now....that's a little over an hour to the west of johnson city...WHEN DID THIS HAPPEN? WHY DID YOU MOVE?.....sherry got transferred from the first united methodist church in johnson city to saint paul's united methodist church in kerrville.....I HAVEN'T HEARD ANYTHING ABOUT THIS, BILL....BUT THEN THE METHODISTS NEVER TELL ME ANYTHING ANYWAY....THEY'RE A VERY METHODICAL GROUP BUT OFTEN A LITTLE SLOW IN COMMUNICATION WHERE I'M CONCERNED......AT LEAST THEY DON'T CAUSE ME ALL THE TROUBLE THOSE "WATER WASTING" BAPTISTS DO.....I SENT MICHAEL THE ARCHANGEL TO SCOLD THEM....THEY WERE FILLING THEIR BAPTISTRIES WITH WATER, BAPTIZING ONE PERSON AND THEN DRAINING THE WATER....THEY WERE DOWNRIGHT UGLY TO MICHAEL, BUT THEY DID AGREE TO COMPLY WITH SOME SORT OF WATER CONSERVATION PROGRAM.
MICHAEL CHECKED LATER AND DO YOU KNOW WHAT THEY WERE DOING?....THEY WERE SAVING EVIAN WATER BOTTLES AND AFTER FILLING THE BAPTISTRY AND BAPTIZING THE ONE CONVERT, THEY WERE FILLING THE EVIAN BOTTLES WITH THE USED WATER AND MARKETING THEM ON EBAY TO METHODIST CHURCHES FOR SPRINKLING PURPOSES....THEY CLAIMED JOHN THE BAPTIST CERTIFICATION AND GUARANTEED THAT THE WATER HAD BEEN PRETESTED.....IT'S NO WONDER THEY HAVE THE WHEREWITHAL TO BUILD SUCH BIG BUILDINGS....BUT BACK TO THE SUBJECT AT HAND....WHAT DO YOU PLAN TO DO ABOUT THE JOHNSON CITY VERSION OF THE HOLY BIBLE NOW THAT YOU LIVE IN KERRVILLE?
well i've thought about it a little...mostly i'm just sore and tired from packing boxes and moving and doing everything according to sherry's specifications.....she says they come straight from you and, of course, i have no way of checking unless you come sit on my bed and i think to ask you....HMMMMM, OF COURSE BILL, LISTEN TO SHERRY, SHE'S ALWAYS RIGHT...I'VE ALWAYS LIKED HER...SHE IS IN MY IMAGE....do you mean you're a woman, god?....when you sit and talk to me you look a lot like me....DON'T WORRY ABOUT IT BILL, WE'VE TALKED ABOUT THIS BEFORE...JUST ASK YOURSELF, HOW DO I LOOK WHEN I'M SITTING ON THE SIDE OF SHERRY'S BED TALKING TO HER?.......NOW, ABOUT THE BIBLE.....well,. i think since the new testament writers were all over the place when they were writing their letters and gospels....it shouldn't matter where i am when i'm doing the update.....NOT A BAD POINT, BILL......I'VE HAD SOME OTHER THOUGHTS AS WELL.....BILL, WHY DO YOU FEEL YOU ARE UNIQUELY QUALIFIED TO REWRITE THE BIBLE?
actually, god , i never understood why you chose me in the first place....i draw pretty good but the only thing i've written much were police reports and they were for the district attorney.....AT THE TIME I SELECTED YOU, BILL, THAT SEEMED AN APPROPRIATE BACKGROUND CONSIDERING THE CHAOS GOING ON BETWEEN THE VARIOUS DENOMINATIONS....TELL ME THREE REASONS WHY I SHOULD HAVE SELECTED YOU, BILL.
well, ruth hamilton says i'm a good writer and she certainly should know....BILL IF YOU KEEP MAKING HER MAD SHE'S GOING TO HAVE A LOT MORE TO SAY ABOUT YOUR WRITING AND EVERYTHING ELSE ABOUT YOU....i'll try to hold it down a bit, god.....then secondly.....bill moyers referred to me as a " a kindred spirit" MOYERS SAID THAT?.....WHEN DID YOU EVER SEE BILL MOYERS?...HOW DOES HE KNOW YOU?.....well he actually did say that....in fact, he wrote it down....i still have it in black and white...he called me a kindred spirit.....in fact i have an eye witness to him writing it down....GO ON, BILL.....well, we were at an LBJ symposium in austin several years ago and i was with tom mills who was LBJ's health care professional ....bill moyers was there....carol channing was there.....gregory peck was there....DID ALL OF THESE PEOPLE RECOMMEND YOU, BILL?....no god, just bill moyers....i asked him for his signature on a copy of the program and he signed it to" a kindred spirit...bill moyers" tom mills was with me when that happened....i told him i had a lot of his books and tapes.....BILL, YOU ARE A TERRIBLE &quotNAME DROPPER;" WHAT IS YOUR THIRD REASON, BILL?.....well, god, no matter who you finally select to rewrite the bible, i was the one you asked to do it first...that's gotta be some kind of recommendation and that fact is fixed in history....can't be changed......BILL, I DON'T LIKE BLACKMAIL!....yes god, no blackmail intended... NOW, BILL, I WANT TO TALK ABOUT YOUR BELIEF SYSTEM TO DETERMINE HOW MUCH OF IT WILL BE WORTHWHILE IN THE REWRITE. TELL ME HOW YOU CAME TO BELIEVE WHAT YOU BELIEVE AND SPECIFICALLY WHAT YOU DO BELIEVE....AND DON'T GIVE ME THE " SITTING ON A SAND DUNE" STORY AGAIN...OK.....ok, god....OH, AND BILL, YOU'RE NOT GOING TO BE COMING TO ME WITH A REQUEST TO SIT AT MY RIGHT HAND ARE YOU?....no, god, actually i'm writing a country-western song along that line....it's entitled "i don't want to ride shotgun, god, just want sit in your rumble seat forever" I LIKE THE SOUND OF THAT, BILL, SING A FEW BARS FOR ME....well, actually god the only thing i've written so far is the title...GO AHEAD WITH YOU BELIEFS, BILL....
i guess first i should tell you where my belief system comes from.....i've had religion shoved down my throat from times back to prenatal all the way through high school ...my mother was a strict fundamentalist and attending church anything less than three times a week was a sin....it's a wonder i wasn't delivered in a church auditorium....(yes i know, the word is sanctuary, (sherry tells me over and over) but the church my mother brought me up in thought sanctuary was an uppity and unscriptural word and so called it the auditorium, (i still haven't found mention of an auditorium in the scriptures yet).....i can remember during my childhood waking up in the middle of the night several times crying and wondering if i was going to burn in hell forever.....later i thought you must be one real mean son of a......BILL, I GET YOUR POINT, GO ON PLEASE.....well i also get my belief system from nature and science, although my education in both is very weak....a part of my belief is in my flawed understanding of the theory of relativity and the theory of the conservation of matter.....i get a lot of my belief system from conversations i've had with other people and opinions i've read written by other people as well as information from other religions......the greatest source of information comes from the old and new testaments, of course and i get a lot of knowledge of you from my dogs....my dogs tell me much about my relationship with you....when i hear of some terrible thing you have done to someone in the bible i ask myself....would i do that to one of my dogs?.....and of course then i realize that someone has made a mistake about you....putting all of these things together you could say that i am not a believer in an "inerrant word of god" bible.
... but please don't misunderstand me...i rely a great deal on the bible for my wisdom and i think the reason for that is other minds have received these revelations from you and written them down and they still work.....for example the most valuable piece of wisdom i've learned from the bible is "by their fruits ye shall know them" so for many years now i watch for what people do rather than for how they look or what they say and this has also taught me to wait for some "actions" before deciding about a person.....and i've learned about giving from the bible and from sherry as well....i have heard several preachers preach on the scripture that says whatever you give to the lord you will receive back "tenfold" , wasn't it?.....anyway that seems to be a concept that would breed a certain amount of greed....for example, let's say i want to buy a house and it costs $100, 000 and i'm going to have to pay it out over many years at a very large monthly payment.....so i decide to borrow $10, 000 from the bank which i can pay back with a small monthly payment.....then i give the $10, 000 to the church and presto changeo i get the $100, 000 back and pay cash for my house....you just can' beat a system. like that.....
BILL, I THINK YOU SHOULD ....OH NEVER MIND...GO ON BILL, WHAT ELSE?.....i've heard sherry tell the story several times that when she was in junior high she would get her fifty cents a week allowance and she would think long and hard before giving it to the church....but whenever she gave the whole fifty cents, she says invariably she would get so many calls to baby sit that she would have more money to spend than she could ever have imagined.....and you know god....i learned that is true; just three weeks ago i went to super s food store in johnson city and along with some other groceries i bought two twelve packs of diet coke that were on sale at two for five dollars...when i was being checked out i put one of the twelve packs on the check-out counter and said, " charge me for two of these" .....when i got home i checked my receipt and found that the young girl had charged me for three twelve packs thereby cheating me out of two dollars and fifty cents....now that really upset me....but i was tired and decided not to make an immediate return trip....i fantasized about what i would say if they refused to correct the error....all i was going to ask for was my third twelve pack....i was thinking that i'm moving anyway so i can't punish them by shopping somewhere else....even if there were somewhere else....of course i could threaten to go to walmart or heb in marble falls....but they know how inconvenient that is.....oh well, several days later i had settled down a little and i decided that it was now too late to ask for a correction....and i considered the age of the young check out clerk and realized that this might get her in serious trouble with the manager....so i decided to just let it slide and so i did.....and would you believe it .... only twenty-four hours after i decided to donate that two dollars and fifty cents to super s to save that young girl's job.....i was going through the drive up line at the dairy queen in johnson city ....my bill was a little over twenty three dollars, so i gave the girl at the window twenty-four dollars.....and VIOLA! (forgive me me god i didn't mean to use capitals)....IT' OK, BILL...the clerk at dairy queen gave me a five dollar bill and then the correct coins in change....i have no idea what possessed her to give me five dollars extra with my change.....but right there i saw your work in progress and i just smiled and drove away realizing that you had rewarded me two fold for my generosity to the young girl at super s....i understood that if the gift had been to the church it would have been ten fold....
i was amazed and afraid at your awesome wisdom and power....BILL, DID YOU NOT CONSIDER GIVING THE FIVE DOLLARS BACK TO THE GIRL AT DAIRY QUEEN? not once god! i would tremble with fear to be caught thwarting your will, especially since i was watching scripture unfolding right in front of my eyes
VERY WELL, BILL, NOW GO ON WITH WHAT YOU BELIEVE AND THEN I WANT TO PURSUE A NEW IDENTITY FOR MYSELF IN THE NEW BIBLE.....AND I AM JUST SICK AND TIRED OF THE "G-D" SYNDROME THAT SAYS YOU CANNOT SPEAK HIS NAME OR YOU WILL DIE....I'VE ALWAYS THOUGHT NAMES WERE TO BE PROUD OF....I'M NOT REAL FOND OF PERCIFAL OR MYRTLE BUT THAT'S JUST ME.....GO ON, BILL....
well, god, i pretty much believe in the christian faith as it's set forth in the apostle's creed, so i'll just use it as a guideline.
i believe in god, the father almighty.....for a long time i did believe in a god who was an old man with a white beard and a staff who frowned all the time....but even in the scriptures written by the ancient jews it says that in heaven there is neither male nor female (also i've heard neither mail nor e-mail) and that god is a spirit and those who worship him (gender again) etc....and not given in marriage....no sexual identity....that's exactly what i believe....i believe in the god who said " I AM WHO I AM" that god was a spirit and since i have very little visual experience with spirits i just have to accept the I AM bit....kinda like electricity, i know a lot about what it will do but not much about it in fact.....i have a hard time visualizing electricity except in the form of lightening, so i visualize a small thin little mundane streak of lightening calmly cruising it's way through my computer making all the memory and folders work when i need them to work....but i still don't know what electricity looks like and then how does 'electricity' work?....oh well!
maker of heaven and earth......i used to believe in the adam and eve story and wondered and wondered who their children married that would free us all from the stain of incest....my early bible training issued dire warnings about the errors of pantheism, but i have come to believe that god could actually be the heavens and the earth and might even be "nature" itself.....that would certainly satisfy the "I AM" identity ....going back to the adam and eve thing....if we are going to believe that story, we have to decide which adam and eve story we'll pick....after all, there are two....keep the word "connection" in mind....methodists are very big on "connections" and i have come to believe that god, jesus, the holy spirit, me, you, heaven and earth are all part of a magnificent "connection" which we will understand only after we rejoin the main hard drive, at which time we will be completely connected and have total realization and total understanding....and through that total realization and understanding will come the reality of the heaven or the hell that we have created in the good and evil we have done....i stray......YES, YOU DO, BILL, GO ON.....
and in jesus christ, his only son, our lord.....for all practical purposes i believe that jesus is god....he said that those who had seen him had seen god....and of course the early jews said if you saw god or spoke his name you would die....damn! that's strict!....but jesus is the part of god that came to tell the old jews to shape up....that god didn't care squat about burnt offerings....that was the ancient one's idea in the first place....what god wants is goodness....love....like the love my dogs have for me....even when i forget to feed them on time, they lick my hand.....if someone comes to the door.....who knows.....maybe that someone has come to kill us.....so they growl and bark....to defend me....that is love.....and when my love exudes out of me for my dogs and i hug them and rub their heads and backs or scratch the places that makes their hind legs jerk....then i am very close to god...
was conceived of the holy spirit....I have no problem with this as a part of our christian tradition....i also believe the holy spirit is the "god" part of each of us and was the "god" part of mary and if you prove to me that the holy spirit is the father of jesus.....fine....then again if you should find the remains of joseph and determine by dna that he was the father of jesus....that's fine too.....even if dna proves that the little smart-aleck guy with the high i.q. who lived down the street was the father of jesus.....that's fine too....jesus is the connection that brought love back to the I AM followers...
born of the virgin mary.....most of these possibilities are covered under the "holy spirit" affirmation.....our christian tradition is that mary was a virgin, was impregnated by an angel from which union jesus came and was accepted as his son by joseph who listened to the angel who came to explain things to him.....someone said "if you don't believe in one miracle you have to throw them all out"...if you disbelieve in the virgin birth and you believe in god and you are doing good things for others and god and his creation .... then maybe you are in connection with I AM....perhaps that "conncection" explains people like edgar cayce..
suffered under pontius pilate, certainly no problem there....if i'm not mistaken even the writings of josephus document the trial and execution of jesus
was crucified, died, and was buried....these three things go in natural sequence and it seems they most definitely happened to a man called jesus who was in very close connection to god and also to us....while the birth of jesus was of a spiritual nature and his resurrection and ascension were also spiritual, his death was a very physical death.....
he descended into hell....some would say that happened on the day he was born....most of us have no thoughts on this concept....many of us do not believe in hell as a specific location.....and of course we will all descend into hell as we rid our souls of the evil we have done....more on this later....maybe...but how much evil could christ have had?
the third day, he arose again from the dead....as will we all....our life force....our electricity....our soul survives the death of the physical body...this i believe....and i don't believe it out of fear.....actually the " big sleep" theory is somewhat comforting itself....and as we get older a long, long rest doesn't sound all that threatening....and after the third day people saw him, felt him and heard him...how that happened is of little interest to me.....other people have died and been seen and heard......had christ lived, married, had children and died at an old age, his message would have been the same.....i think the scriptures simply tell us the truth, as the writers knew it, about his life....
he ascended into heaven....i'm sure the ancient writers believed heaven to be a location probably somewhere above the clouds....and that's cool too.....but my belief is that the "into" is into the mainstream of the "I AM" into the electricity, into the soul, into the life force and my feelings are that jesus had very little evil in his life force to create much of a hell...
and sits at the right hand of god the father almighty.....this is a concept of the ancients having to do with a specifically located heaven with a king-like government, including a throne, pearly gates and golden streets...i believe we all sit at the right hand of god in that we are a part of the whole I AM...our life force is a part of the universal life force in which there is complete connection one with the others...we will know all, understand all, forgive all and live with who and what we have been....that is our heaven and hell....maybe....after all, who knows?....you have to understand that i'm making all this up....which is what i think everyone does....but we make it up based on our experience.....
whence he shall come to judge the living and the dead.....i believe the "judge" here is part of the ancient concept of an earth-like kingdom....this is part of the veiled evil and hate generated by the ancients and the fundamentalists who believe their word is inerrant....they want others to be judged....they want a kingdom that will judge and condemn the opposition to a flaming hell...this wish is a kind of evil within itself...someone once said they chose one church over another because the people in both churches told them they were going to hell, but the ones in the church not chosen seemed a lot happier about it....so it goes
i believe in the holy spirit, the holy catholic church......yes i believe in the life force known as I AM and in all the connections therein: jesus, the holy spirit, the church universal and all other living things....i believe in the universality of the life force....and this is a comfort to my dogs
the communion of saints....social, physical, spiritual, sacramental communion and i believe this includes saints both alive in this world and those that have gone on and when we go on it will include those yet to come....because in the I AM there is no time passage there is only the IS of it all
the resurrection of the body......question comes up how about people who have been cremated? how about those blown to bits in explosions? how about those burned in intense fires?....i believe in the resurrection of the spiritual body.....i think maybe the day of judgment is the day we die....and i wonder if we don't judge our own selves as we nestle back into that great life-force we know only as I AM and then begin to work out our plan of self-forgiveness and eternal connection with all those we love and all those from whom we need absolution....so start now forgiving yourself and your transition after death will be more peaceful....listen to me...."so sue me, i'm a prophet!"
and life everlasting.....isn't that what we've been talking about here?.....i rest my case!
well, gang, what's missing here? not one word about the " inerrant word of god" bible...maybe we're on to something here...or maybe at the time the apostle's creed was written there wasn't a bible! how about that? you can have christianity without the bible?...of course it's more fun with it ...unless you try to use the bible as a penal code ...and if it's a penal code, it's certainly a very unfair one....let's pursue god the I AM from the standpoint of "god is love" by the way, that is in the bible...here's an example of unfair punishment levels between biblical misdemeanors and felonies.....lott gets drunk (spends no time in jail for public intoxication)...lott's daughters are afraid they aren't going to have husbands to provide children so they commit incest with lott (no incest charges were filed...no sexual assault charges filed and no abuse of the elderly charges filed)...queen victoria would roll over in her grave if that happened during her watch....and what happens to lott' daughters....nothing....and of course you have to ask yourself, if lott was all that drunk how was he able to maintain an erection that would impregnate the daughters? lott's punishment for innocently laying unconscious while his daughters sexually abused him?.....he doesn't get to see the promised land or something to that effect....or was that moses?....wasn't that about it?....look it up for yourself, i'm just doing this from memory....
but now let us return to lott's wife...when the family was fleeing the cities of sodom and gomorrah because the cities were so sinful, god told them not to look back....so they're trudging up the hill to get out of the area and a maidservant says....." mrs. lott, i think we forgot to pack the......(mrs. lott looks back upon hearing her named called)......the maidservant continues....."the salt... oh, well never mind..." there is the bible sense of fairness....or perhaps these are legends and not intended to teach us the exact nature of god....i'd always heard this used as an example of how important it is to follow the exact word of god right down to the letter...many are called and few or chosen.....narrow... narrow is the way....no grading on the curve in heaven....not only is our church the only one going to heaven, but not even all of us are going to make it....god is just waiting to throw you're fat a.....BILL!....sorry, god, i got carried away....anyway if i turned my dogs into pillows of salt every time one of them didn't come when i called....there wouldn't be a blade of grass within a ten mile radius of my house.....
then too there are the philistines....i think several times god sent the children of israel into their villages with orders to kill all the men, women and children and then added onto the hit list all the oxen, asses, sheep, goats, horses, cows, chickens, guinnea fowl, jacks and jennies and thank you, god, i've never found any dogs or cats on those lists....what in the hell is going on here? what is the purpose in killing everything....why not add the live stock to the existing herds of the israelites?.....someone explained that the philistines practiced beastiality and that made the animals and their flesh and product unclean.....well now, that just opens a whole new can of worms right here in the texas hill country...i have to tell you something about texas farm boys....there are a dozen jokes going around using the description "stump broke" for a mare or calf...and what do you think inspired those jokes anyway?....now if we add beastiality (most of the farm boys haven't even heard this word before) to the list of things that make farm products inedible we have just put the usda meat inspectors on notice to an important new path of activity...in fact i think meat inspectors are going to have to be trained in polygraph operation so as to test every male that has had anything to do with the feeding, herding, butchering or anything else concerning the livestock.....for a while we might even polygraph the females....i have no probable cause in this direction, but you just can't be too careful.....please note: it was not me who started this thread.....and i am not being ridiculous....there is actually a criminal case on the books of a blanco county man who was arrested for sexual misconduct of dead does found along the highways of central texas...this man actually carried several women's dresses in his car so that he would be able to dress the dead animal before " having his way" with it.....somewhere i still have a copy of that case...and in his mug shot the man actually looks normal.....
then there was abraham and his son; god told abraham to take his son out into the desert and offer him up as a sacrifice....in other words "kill him" this is the son abraham had waited all these years for....after god promised him an heir and told him that he would be the father of a great nation....abraham felt he and sarah were much too old to have children naturally so he went to bed with one of sarah's "handmaidens" who he probably had been eyeing up for some time anyway....and sure enough that union produced a son....so much for adultery....no charges filed , and not one day in jail did he spend...now don't tell me mrs. lott didn't get a raw deal....this story reminds me of a lyndon baines johnson story.....lyndon was talking to a colleague and asserted that if a man worked for him he wanted total obedience.....getting a little carried away, lyndon continued that he wanted a man who when he phoned him at two in the morning and ordered him to come over to his place and polish his shoes, would be getting dressed while his wife backed the car out of the garage....the colleague looked at lyndon and said, if he worked for someone who expected him to come over at two in the morning and shine his shoes, he'd tell them to kiss his ass and go to hell...which i think would have been an appropriate response from abraham...
of course the whole point of the ancients was to make god so feared that people would be righteous to avoid the vengeance of this cruel diety....they had rulers and kings who acted that way....so common sense would dictate that god also act like that...i would hate to think that my whole motivation to do good things to the earth and its inhabitants was fear or terror of a cruel potentate....if the god of love doesn't fit into the mold, then the mold must be wrong....my god is a loving god.....my god has a sense of humor....my god understands my motives even when those around me don't and sometimes even i don't; god does not want to be "saluted" and called "sir"; god does not treat me as if he is commissioned and i am non-commissioned.....my god is a comfortable god to be with and my god loves me just as i love my dogs and i respond to my god just as my dogs respond to me....forgive me for dragging up this overworked sentence once more, but it's true....dog spelled backwards is god.....amen....
BILL, ARE YOU THROUGH....YOU SEEM TO HAVE COME TO A STOPPING POINT AND I'M STILL WAITING TO DEVELOP MY OWN IDENTITY AND A NEW NAME FOR THE JOHNSON CITY BIBLE.....DOES THAT WRAP IT UP OR DO YOU HAVE MORE? I TOLD YOU EARLIER I WOULDN'T INTERFERE AND I'VE ALMOST HAD TO PUT CLOTHESPINS ON MY MOUTH...BUT LET'S GET THIS CLOSED OUT....OK, BILL? well i did want to tell the people how i thought all of this came about in the first place....(SIGH) GO AHEAD, BILL......
ok, god, let me see if i can wrap this up...here's what i think happened....BILL, DO YOU REALIZE YOU HAVE JUST WRITTEN YOUR "CREDO"YOU'VE BEEN TRYING TO DO THAT FOR YEARS NOW, BUT DON'T LET ME INTERRUPT...GO AHEAD BILL.....thanks, god, i believe i have written my credo here...anyway i believe, in the beginning (if indeed there was a beginning...if there is no time, how can you have a beginning?)...there was you...the I AM...i believe you are in everything and everything is in you...i believe there is no signing on....there is no dial up....i believe creation is online all the time....completely wireless.....then the sand dune syndrome kicked in (and i apologize for mentioning it again) and people began to record their feelings about what they thought was happening, had happened and was going to happen.....many of these people were endowed with a much stronger connection than others which provided us with names such as jesus, buddha, mohammed,gandhi, krishna, moses, solomon, even such people as edgar cayce and nostradamos and as they wrote and explained god as they saw you, they began the whole pattern of religion on earth as we know it....the year and location you were born will more often than not determine which of these names is the most important to you.......the essence of man is life, not the chemicals the physical body is made up of....if you could clone another me and lay me down on a double bed and let me sleep i would be alive and breathing, now take the life out of the clone and lay him down beside me....for those brief seconds before decomposition set in the only difference between the two bodies would be that electrical force called "life"...maybe that is you, god...but whatever...it is strongly connected to you and to the life forces all over the world...and then we spend the lifetime of the body enhancing that connection with the life force, the spirit or the soul....words are words...but life is eternal .... if you believe in the conservation of matter theory then why not the conservation of the life force and the continued connection with god and with people on the other side of life
this explains why we receive messages or "realizations" from people who have died....this is why prayer can heal us....this is why prayer can heal someone who doesn't even know we are praying for them....this is why we are able to talk to you, god and why we are able to receive realizations and rushes of understanding from you....this is all in the connection of life and so the life is spent enhancing the connection and if we choose to write about it then others can compare their experiences with ours....this is why someone like edgar cayce (look him up on the internet, we don't have time to cover him here, ok?) who was endowed with a brilliant connection can become known worldwide for healing through prayer...and he did it in the name of jesus....it's all in the connection....and we're all plugged into I AM....so my message to the multitudes wherever they are is " wake up and enjoy the connection!" have some great ideas on healing too, god....BILL, THE IMPORTANT THING HERE IS THAT YOU NOT REQUIRE OTHER PEOPLE TO ACCEPT YOUR BELIEFS OR SHARE YOUR CONNECTION....REMEMBER, THEY HAVE THEIR OWN CONNECTION, OK?....about the healing, god....NOT NOW BILL, YOU CAN DO HEALING ANOTHER TIME...I WANT TO TALK ABOUT MY NEW IDENTITY MAKE OVER....OK, BILL? sure god, anything you want....
OK, BILL HERE'S WHAT I'M THINKING....I'M TIRED OF BEING "I AM"I HATE THE CONCEPT OF "DON'T SPEAK HIS NAME" AND THE "G-D" THAT ALMOST LOOKS LIKE YOU'RE CAMOUFLAGING A DIRTY WORD....JEHOVAH WAS OK FOR THE ANCIENT MIDDLE EAST BUT IT WON'T SELL IN BROOKLYN TODAY....YAH WEH IS A LITTLE DATED TOO....BILL, I WANT SOMETHING THAT HAS THE SOUND OF TODAY AND THE SOUND OF MULTICULTURALISM......I THOUGHT ABOUT " I BE" BUT THAT'S TOO CLOSE TO " I AM" IF IT HAD A "Z" IN IT LIKE IN " BOYZ AND THE HOOD OR "OZ" FOR AUSTRALIA....HEY I LIKE "IZ" PRONOUNCED LIKE "EYES" AS IN "I AIN'T GWINE STUDY WAR NO MORE....IZ GWINE STUDY PEACE INSTEAD" THAT HAS A GOOD FEEL TO IT... AND IT'S MULTICULTURAL.....OK, BILL TAKE IT FROM THERE....FOR THE NEW BIBLE I AM "IZ" PRONOUNCED "EYES" RUN NOW, BILL, I'M MEETING WITH BILL MOYERS AT THREE THIS AFTERNOON...NOT CHECKING ON YOU, BILL, JUST A SOCIAL VISIT.....NO, BILL HE'S NOT WITH ME HERE...I JUST HAVE AN APPOINTMENT TO SIT ON THE SIDE OF HIS BED FOR AWHILE....BUT BEFORE I GO, BILL, I WANT TO TELL YOU I REALLY LIKE THE "IZ" IMAGE....I'VE ALWAYS BEEN FOND OF THE MEXICAN "OJO DE DIOS" WEAVINGS....WHAT I REALLY LIKE ABOUT THEM IS THEY ARE MADE TO WATCH OVER THE FAMILY, NOT TO BE WATCHING TO SEE WHAT THE FAMILY IS UP TO....I THINK THAT SHOWED THEIR LOVE FOR ME AND THEIR TRUST.....I WANT YOU TO PAINT A PORTRAIT OF ME, USING THE "EYES" CONCEPT AND PICTURE ME MOVING ABOUT THROUGHOUT THE "I AM" OR AS WE NOW SAY THROUGHOUT THE "IZ " god, i guess i could do that.....I HAVE TO TELL YOU, I ASKED PAT GLENN FIRST, BUT HE WANTED TO PAINT ME AS A LIGHTHOUSE KEEPER OR A SEA CAPTAIN, OF COURSE WITH A LONG WHITE BEARD....SAID HE WASN'T INTERESTED IN PAINTING AN EYEBALL....I'VE HAD ENOUGH OF AN IDENTITY PROBLEM SINCE THE CEILING PAINTING THAT YOUNG ITALIAN MAN DID SOME YEARS AGO....WAS IT LEONARD?.....OH WELL, NEVER MIND...IT'S ALL UP TO YOU NOW, BILL.....ok, god....i'm going to continue the story of tom tom the levite and shelley the shell girl now.....THE RULE IS HEREBY REVOKED.....thank you, god.....
The Creation of the Great Redundancy :
The Ongoing Saga of Tom Tom Levite and Shelley the Shell Girl continues:
The on-going saga of Tom Tom the Levite and Shelley the Shell-Girl who has a propensity of losing her shells whenever it is to her advantage, continues. God backed off and...BILL....yes god.....WHO DO YOU SAY THAT I AM?....well, of course you're god......BILL, WHAT IS MY NAME?.....ummmm, we just covered that, didn't we?....your name is iz (pronounced eyes)....THEN USE MY NAME, BILL....WHEN I GO TO ALL THE TROUBLE TO CREATE A NAME I EXPECT IT TO BE USED....yes, go.....uh...i mean iz.....GO ON, BILL.....Iz, having completed the creation of Texas, backed off and took a good look at his......BILL, "HIS" IS MASCULINE.....yes, go...iz, it is.....BILL, IN THE IZ DIMENSION THERE IS NEITHER MALE NOR FEMALE....IN IZ ALL "IS" NO BREEDING IS CALLED FOR....THEREFORE NO NEED FOR MALE AND FEMALE....OK. BILL?.....yes iz....Iz took a good look at the Creation of Texas and was very pleased with it.....he.....I mean....Iz saw that it was good.. Iz then began to move about and throughout the mealy mush and the mishy mash because Iz realized that he needed additional acreage if The Great Redundancy was to be attached to Texas.
And the Generations of Tom Tom the Levite were these; Tom Tom begat Carl Carl the Cuckite and Carl Carl begat Ting Ting the Tonite and Ting Ting begat Ding Ding the Dinite and Ding Ding begat Dong Dong the Donite and Dong Dong begat Boom Boom the Boobite and Boom Boom begat Sing Sing the Sinite and Sing Sing begat Splat Splat the Splitite and Splat Splat begat Doom Doom the Domite and realizing they were running out of single digit double names, Doom Doom begat Ting Tong the Tinger (Surnames took a sudden change of character with this generation) and Ting Tong begat Wing Wang the Wingwanger and Wing Wang begat Ying Ya....BILL, NOBODY CARES...ok, iz....So Time Passed.
Tom Tom and Shelley fled to the Texas Panhandle to escape the wrath of Iz who had missed the volcanoes and after much interrogation of the members of the Tarahumara Tribe learned who it was that stole them. Iz was not pleased, but the mind was busy and Iz was intent on the Creation of the Great Redundancy and was traveling about the entire Universe searching for an appropriate place to start the real creation now that the test Creation of Texas was finished and, of course, was such a great success. Iz was a loving and forgiving entity and after an early surge of anger forgave Tom Tom and Shelley of their misuse of his volcanoes, but Shelley and Tom Tom were not aware of this forgiveness so were prone to actions and decisions based on their feelings of guilt. This caused them to be in constant search of a place of refuge and hiding.
Several expeditions of Angels were dispatched to look for Tom Tom and Shelley to tell them that Iz had forgiven them, but they scoured the Texas Panhandle in vain. Tom Tom and Shelley had discovered a big hole in the ground just over the state line in New Mexico. Tom Tom named the big hole " Carl is Bad" after his oldest son who was indeed a scoundrel. Shelly organized the family and servants and began to drill holes in the rocks to put up curtain rods. Tom Tom pretended to hunt and fish in order to stay clear of Shelley and not have to measure the rooms for carpet and vinyl tile. Life drifted into an uneasy pattern of mutual distrust for Tom Tom and Shelley. Carl Carl loved the big cave and determined to make it his home.
Carl Carl knew that his father and mother would soon feel unsafe in the Carl is Bad cave and seek another place of refuge, so he determined that he would stay in Carl is Bad for the rest of his life. Carl Carl envisioned a large city nearby and foresaw that it would have the name Carl is Bad just as did the cave, so Carl Carl took one of the Tarahumara maidservants his mother had brought from the mountains of Northern Mexico and coupled with her without benefit of clergy. It just seemed to be the evil thing to do. The maidservant was named "She who kicks the ass of every male she meets" and Carl Carl was attracted to her because she was little and cute, but mostly because she was just as evil as was he. Their unmarriage blossomed and Carl Carl and She Who Kicks Ass became the father and mother of a huge clan of human beings. They came to be called lawyers.
For many generations the descendants of Carl Carl and She who Kicks Ass lived in the cave. Many moons after the Creation of the Great Redundancy the population of The Redundancy spread from the Middle East, and of course Ireland, across the total Creation and a settlement of Redundancy humans developed near the cave. They called their village Carlsbad and their larger area they call New Mexico (She Who Kicks Ass was very pleased to be living in a place called Mexico again and knew that their decision to stay had been the right one; she was very old now and could see that her progeny would control the whole area with power and evil. Carl Carl lived only long enough to see the very first Redundancy people move in; he was killed in a shower of spears and arrows in a local Redundancy Mead Hall as the result of a gambling dispute). But we digress.
Slowly and slyly the descendents of Carl Carl and She who Kicks Ass slipped into Carlsbad and began to marry into the children of the Redundancy and all of their offspring and the offspring of their offspring became lawyers and politicians. It was said that all politicians and lawyers in New Mexico could tell one another even if they were not dressed in their three piece suits or tailored dresses. In much the same way that all Space Aliens recognize each other no matter how perfectly they take on the appearance of humans. Thus was created the great cult of Political Power in New Mexico that later spread throughout the Great Redundancy. The one abiding characteristic of the descendents of Carl Carl and She who Kicks Ass is their inbred urge to do evil. Until very recently the offspring of Carl Carl and She Who Kicks Ass were in the Legal and Political arena exclusively; but recently their descendants began to move into the Medical and Medical Insurance businesses.
Tom Tom had begun to wonder just where Shelley came from and what exactly were her roots. Iz had created the Tarahumara and God had created Tom Tom and made him Chief of the Tarahumara: there had been no mention of Shelley or the Shell People in any communication Iz had with Tom Tom. In fact, Tom Tom was beginning to suspect that Shelley was an advanced member of the Cro Magon vertebrates who had developed beyond the Tarahumara. This made Tom Tom troubled and unhappy because he realized that the Shell Girl was much cleverer than he was. Tom Tom vowed to discuss this with Iz with the possibility of seeking an annulment to this "unequally yoked" marriage, if ever he were on good enough terms to discuss anything with Iz ever again.
Tom Tom realized that he had been created for a very specific purpose, and that's all he had, just a realization; he knew the Tarahumara figured into the equation and wondered if Shelley was part of the purpose. The realization, however, was not complete, so Tom Tom abided his time until further knowledge should be revealed. Iz seemed very slow with his revelations, Tom Tom thought.
Iz had studied the land between the Rio Grande and Nueces Rivers and determined that this was just the sort of terrain needed upon which to create The Great Redundancy. It took a long time, but finally Iz found a piece of Real Estate between the Tigris and Euphrates Rivers. The die was cast for the beginning of The Great Redundancy.
Iz took clay from the Tigris and Euphrates Rivers and molded prototypes of the first man and woman to be created within the jurisdiction of The Great Redundancy, but time and time again Iz found that Iz was not pleased with what was being developed. Iz thought about destroying Texas and all that Iz had created before, but Iz is a loving Iz and loved Tom Tom, the Tarahumaras, Shelley, the animals and all living things too much to want to destroy them. Iz truly wanted to have a " First Man" and a "First Woman" but to do that required the eradication of The Creation of Texas and the love of Iz would not permit that to happen. So Iz said to Iz's self..."Drop back and punt"
Iz then journeyed to Northern Europe and into Africa and began to study the animal life that had spread from the Creation of Texas across the Continent of Atlantis during low tides and found that the Neanderthal Primates were still subhuman, but that the Cro Magnons had taken a surprising turn in development. Iz was amazed to see that they had developed even beyond the abilities of the Tarahumara. At first Iz was hurt, but then Iz realized that all of these creations were Iz's own doing anyway, so it didn't matter. Iz was pleased that the creations had exceeded Iz's expectations. So Iz went into action with Plan "B"
Iz picked a well developed male named Arnulfo from among the Cro Magnon people and a Cro Magnon female named Evita and told them Iz had a purpose for them. At first Arnulfo and Evita were suspicious, asking, " Who is Iz" but eventually the charm and love of Iz won them over. Iz explained to Arnulfo and Evita that they were required to journey to a beautiful garden spot between the Tigris and Euphrates rivers and there they would be provided everything they needed for a full and happy life.
They were required to play the parts of the first man and woman created by Iz in order to give the ancient ones something exciting to write about and they were never ever to mention their origination from the Cro Magnon people. Arnulfo readily agreed because he had twice lost out in the election for the office of Medicine Man of the Cro Magnon tribe. Arnulfo did not like to loose elections. Evita was willing because she thought Arnulfo was cute. And so the foundation was established for the Creation of the Great Redundancy. Iz told Arnulfo and Evita they would be living in the Garden of Eden. Iz can't remember where he got that name but decided it would be easy for the ancients to spell.
Meanwhile back at the cave, Tom Tom and Shelley were getting antzy for fear that Iz would find them. Tom Tom felt they had stayed too long in one place already. Shelley agreed and so it came to pass that they gathered up their entourage and began to journey East. Neither knew why they should go East, it just seemed like the right way to go. Iz works in mysterious ways, don't he now?
As Tom Tom prepared an inventory of their possessions for the trip he was amazed at how they had prospered in the cave. He would have thought Iz might put a hex on them and adversity would be their fortune. But Iz is a loving Iz and does not use hexes. Well, not often, anyway. This is the inventory of Tom Tom Levite and Shelley the Shell Girl as they departed from their sojourn in the cave known as Carl is Bad to make their way to the East and some, as yet unknown, destination. l/ Tom Tom 2/ Shelley 3/ Song Song the Levitesgirl (Carl Carl could not be found therefore did not get on the inventory, nor in fact did he make the trip, but then we knew that already, didn't we? Song Song was a pretty girl and had a beautiful voice) 4/ Ding A' Ling the Leviteson who was the second son and heir apparent to the estate of Tom Tom and Shelley if Carl Carl did not show up at some later date. Ding A' Ling was also working on Tom Tom trying to persuade him to disinherit Carl Carl. In fact, Ding A' Ling had several times attempted to speak to Tom Tom, pretending to be Carl Carl and telling Tom Tom that he, Carl Carl, did not want to be the heir to the couch (thrones had not yet been invented), but Ding A' Ling had a propensity to flatulence to the extent that he could not go more than ten minutes without expressing his flatulence and every time he tried to impersonate Carl Carl it would go alright for about ten minutes then "whoop" and he would be discovered. Tom Tom would laugh, slap his thighs, and tell Ding A' Ling to "get outta here, and quit playing tricks and try to take something for your condition ..........pheeewwwwwww!" 5/ Dong A' Long their third son who just liked to hang out with Shelley and the girls and write poems. Dong A' Long had a great premonition of a wonderful school that would rise up many generations in the future and provide enlightenment for many peoples for many years. It would be called the Universality of the Texas Creation and would be situated almost in the center of the place that would come to bear the permanent name of Texas. 6/ Eight handmaidens from the Tarahumara, all of whom had offspring by Ding A' Ling, none of whom had offspring by Dong A' Long. 7/ Twelve Tarahumara braves who served as workers for Tom Tom to do whatever his bidding demanded.
Often they were called to shine his sandals at two in the morning when Tom Tom couldn't sleep. That's the way it is with great leaders and the Tarahumara braves didn't complain; this was their Chief and serving him was certainly better duty than staying with the tribe and fighting the Neanderthals that were making their way across the peninsulas of Atlantis in ever increasing numbers. Fighting is very low on the pleasure scale for the Tarahumara and they didn't find the Neanderthal women very attractive so the migration was a lose-lose situation for the Tarahumara braves. The Tarahumara women however found the Neanderthal men quite attractive. They liked the heavy foreheads and beady deep set eyes and they were quick to notice that the feet, hands and other attachments and appendages of the Neanderthal men were bigger than those same attachments and appendages of their own braves, but then their braves weren't very brave anyway.
8/ twenty stallions 9/ 20 mares 10/ 10 very tired bulls 11/ 400 cows with dissatisfaction showing in their eyes 12/ 500 billy goats 12/ 400 very tired nanny goats (it would be years before the entourage of Tom Tom the Levite developed a taste for cabrito) 13/ 20 roosters 14/ 300 hens 15/ 30 guinnea ......BILL!....yes, iz?....NOBODY GIVES A....ok, iz...i'll try to get on with the narrative.....PLEASE SEE THAT YOU DO....
The entourage gathered in the main room that had come to be called the Cathedral Room of the cave and Tom Tom made a rousing speech telling of the great future of his people and how they were fulfilling destiny of some sort. Shelley was not there to hear it. She had forgotten to take down her curtain rods, so she and the handmaidens were busy taking them down and packing them, that is all of the handmaidens except two who seemed to be missing. Ding A' Ling also was no where to be found, so he too missed his father's rousing speech.
After the speech and a hearty meal of beef and beans....BILL, DON'T BOTHER TO GO BACK AND CHANGE THE INVENTORY!....ok iz......the air in the Cathedral Room was becoming a bit heavy so Tom Tom gave the shout of " FORWARD HOOOOOOOOOOO!" and pointing his spear toward the surface opening of the cave the Tomtomoids (as they would come to be called) began marching four abreast out of the cave singing their marching song, " ninety-nine bottles of tequila on the wall, ninety-nine bottles of tequila; if one of those bottles should happen to fall, there's be....etc.. etc." As they exited the cave the entourage made an immediate turn toward the East and from that time on never varied their direction of travel. I seemed it was the will of Iz.
And to this day there are civilizations of people whose tradition is that the first people came up from out of a hole in the earth.
Simultaneously, while the entourage of Tom Tom and Shelley was making its way East from the Carl is Bad Cave, Arnulfo and Evita were living a life of luxury in the Garden of Erin (it seems Arnulfo and Evita got lost on their way to the Garden of Eden and of course no matter how much Evita griped and complained, Arnulfo would not ask for directions. There were little villages of Neanderthal and Tarahumara people everywhere along the way it seemed., so finally after months of travel, Arnulfo stopped at a Neanderthal village and was told there was a name "sommat t'Eden er t'Eren far t'West and across t'two channels of t'water" and they were admonished to wait for t'low tide...The information cost three goats). Back in the mountains of Northern Mexico another group of young Tarahumara women were organizing another stick ball game; it seems they found another block of rock hard black ebony wood and the coaches and referees were working day and night with axes, knives and torches to try and get it into the approximate shape of a ball.
Iz was aware that Arnulfo and Evita were on the wrong path to the Garden of Eden between the Tigris and Euphrates Rivers, but being a loving and forgiving Iz, the flora and fauna of Eden were transported to Ireland and placed directly in the path Arnulfo and Evita were traveling. Iz believed there was no way they could miss it this time. After crossing the first channel (Arnulfo made three attempts at high tide before finally waiting until low tide) and the mountains on the other side of the channel, Arnulfo and Evita stepped out on a cliff and saw the beautiful green land on the other side of the second channel of water. Evita shouted, " Look It's an Emerald Isle!" and so the Garden of Erin has been called to this very day.
Evita began bitching and screaming until finally Arnulfo started building a house with windows that could have curtains and wallpaper and linoleum and indoor plumbing and most of all a nursery with bright colored letters and numbers painted on the walls. Evita had become a "nest-builder" the moment she stepped into the Garden of Erin. Without benefit of apples or any other fruit, Evita began to get the urge to "make babies" Arnulfo said "I don't mind"
At this point Iz put Arnulfo and Evita into a deep sleep, using three-deep induction as taught in forensic hypnosis classes, and when they awoke they no longer remembered who they were. They only knew that their names were Adam and Eve. Eve, now pregnant, began to develop headaches and Adam started to take long trips to a Tarahumara village several mountains away. Iz is a loving Iz and like with Lott and his daughters, didn't interfere. After Cain was born, Eve's headaches seemed to go away and some time later Abel was born. Adam was beginning to get the hang of Eve's headache syndrome, so was able to schedule his visits to the Tarahumara village with more accuracy. But both Adam and Eve were concerned about where their sons would find wives. There were no Cro Magnon villages in the area and neither were terribly excited about seeing their sons marry Neanderthals or the Tarahumara girls.
Meanwhile the entourage of Tom Tom and Shelley was camped on the banks of the Trinity River half a days journey from the Carl is Bad cave (with Shelley's supernatural powers....remember the volcanoes?.....they were able to make very good time) and Tom Tom had a very strange dream about a great city that would be called Fort Worth, so he divided off ten percent of everything he had and left it behind as the foundation for that city. The man left in charge of that city was called Cow Cow The Earp.
The next day when they crossed the Trinity, Tom Tom collapsed into a trance and had another dream, again about a great city that would rise up from that location. When he began to divide off another ten percent of everything he had, Shelley looked into the Heavens and shouted, " Iz, dammit, What are you doing to us? At this rate we'll be nothing when we get to.....by the way, where are we going anyway?" Tom Tom left one of the maidservants in charge of the new city. Her name was Stella. Yes, her last name was Dallas. Iz showed no signs of having heard Shelley, so the journey continued. The path of their journey led through Tulsa, Little Rock, Chattanooga, Mendham, Trenton and finally Yonkers where they camped to await low tide.
When Tom Tom checked his inventory he was amazed and afraid, awed by the power of Iz. After establishing all those cities, he still had about the same number of everything on the list, except for handmaidens; instead of the eight original handmaidens, he now had twenty-eight. It seems Ding A' Ling had been very popular in all the villages through which they came. There were also thirty new young men in the entourage that had not been there at the departure from the cave. They were in ten wagons and carts, all with pink canopies and with Dong A' Long's wagon leading the way. Later this would become a point of theology: What you give to Iz you will receive again ten fold. Great fortunes were made by smart men who gave ten dollars to Iz, then when they had received their one hundred dollars and immediately gave that to Iz and then when they received their one thousand dollars etc. etc. Iz picked up on this scheme pretty quickly and started putting bugs in the system.
Song Song had also picked up a new friend to travel with her. Sing Sing (her progeny is listed in the "begats" was a Cro Magnon girl who had run away with a Tarahumara brave and after about six months had gotten completely tired of his "shit" as she was want to explain. His "shit" it seems was a tendency to drink to much and then insult Neanderthal women so they would beat him with brooms and clubs. He was into that sort of thing and Sing Sing was disgusted. Sing Sing had been supporting herself in Little Rock by singing in mead halls; Sing Sing had a beautiful soprano voice. From Little Rock on to the Garden of Erin, now called erroneously the Garden of Eden, the entourage was blessed with the beautiful harmony of the songs of Song Song and Sing Sing. They even brought redemption to "Ninety-nine Bottles of Tequila on the Wall" Iz had no plans for great cities on the Continent of Atlantis, so the journey was very much speeded up. From Yonkers, where Tom Tom had led his people on toward Atlantis with the cry of "TALLEY HOOOOO!" (he had learned this from a Cro Magnon sailor who had spent some time along the Northern European Coast in a place called Angle Land) the entourage moved swiftly across Atlantis and stopped only to wait for low tide to cross over into the land where the Garden of Erin would be found.
The tide was down. There was a gray mist in the air. There was a good feeling among all the people of the entourage as they waded the shallow pools between the little points of peninsulas from Atlantis to Ireland. Slightly to the south and over a softly flowing mountain there was a green glow in the air. Tom Tom and Shelly knew they were looking at the Garden of Erin, and that this was the place they would meet people who would change their lives. Iz was good. Destiny was being evoked. Adam and Eve, meanwhile, were coupling. Eve had decided to have yet another baby, since the nursery was empty and she was anxious to have some more sons. Since Cain and Abel, she had only been able to have daughters, which led her to wonder if Iz intended Cain and Able to marry their sisters (a theory held by some fundamentalists to this very day).
Upon reaching the cliffs overlooking the Garden of Erin, Tom Tom was so inspired by the mass of vegetation, the large number of fruit trees of all kinds and the clearness and coolness of the creeks and springs that flowed seemingly everywhere, that for the first time in months he got out his drums and began to beat out numerous renditions; his playing had never been better. Adam and Eve stopped what they were doing to listen. The rhythm was enchanting. They quickly dressed and went out to see from whence came this magic sound.
As Adam and Eve left their cottage (recently repainted in a pale mauve by Adam at Eve's direction, the painting of which would guarantee the end of a long series of headaches) they saw the entourage marching down the mountain in columns of four, led by Tom Tom who was still playing his drum, just behind him came Shelley, dressed in the finest sea shells nature had ever provided and behind her were Sing Sing and Song Song. Eve was breathless, Eve hyperventilated, Eve now knew where her sons' wives would come from and Tom Tom was kinda cute too, she thought. Adam looked at the Shell Girl and in his mind she pulled a thread and all the shells fell away. Adam hyperventilated. Iz is good, but Iz had a bad feeling that things were not going to work out as planned.
Realizing the hand of Iz in this meeting, Adam and Eve immediately asked Tom Tom and Shelley to stay and live with them in the Garden of Eden; they now had no memory of the Garden of Erin and Tom Tom and Shelley quickly picked up on the new name. They would live in the cave abandoned by Adam and Eve when they moved into their cottage. Tom Tom and Shelley were still partial to caves, having good memories from the Carl is Bad days. Shelley knew these people were Cro Magnon and wondered why they had such strange names. She thought Adam was cute and knew he was looking at her in "that way" Shelley was not displeased. Although Adam showed no signs of Cro Magnon culture, one morning Shelley greeted him with, "como esta' vato?" to which Adam responded, " bien chula! y tu'" Now Shelley knew she was in the presence of her own people. Iz was mortified having forgotten to take away the memory of language from Adam and Eve. Oh well, too late now, Iz thought. Shelley now knew from whence the husbands of her daughter Song Song and her adopted daughter Sing Sing would come.
The first hint that something was wrong was when the girls from the nearby Tarahumara village came to the Garden to Eden to see what was wrong with Adam. It had been weeks since he had been there. They missed his lavish gifts of precious stones, minerals and tropical fruits. When they saw him visiting with Shelley and he paid almost no attention to them they were hurt. Then they saw the way he and Shelley were looking into each other's eyes, so they went away in sadness. Iz frowned.
Now, folks, a tropical rain forest is a very warm and lazy place. The thing about it is you can be in one spot and someone else can be three feet away from you and you absolutely cannot detect they are there. That is how thick the foliage is. This, as much as anything else is what led to the "troubles" in Ireland.
Now, let's get this straight. Cain did not kill Abel. As Song Song will tell you, Cain did "beat the shit" out of Abel, but he did not kill him. It just had to happen. The Garden of Eden had just too much of everything. Everyone was healthy and their bodies were surging with harmones and there were so many places to find privacy. It was only hours before Song Song and Cain found a opening into a grove of banana plants and within seconds they had their hands all over each other. This was exacerbated by the fact that nearly all females in this tropical rain forest had vaginal fungus infections which itched all the time and required much rubbing and scratching to achieve some degree of comfort. Let me just say that the next eight years was just one long rapid fire blast of fornication. At one time or another everybody seemed to "be having knowledge of" everybody else. Tom Tom was even seen going into the forest with Sing Sing once. Tom Tom and Eve had meeting places with regular schedules, which made it convenient for Shelley and Adam to schedule meetings at other convenient places.
Basically Song Song bonded with Cain and Sing Sing bonded with Abel. One day however Abel got to the banana plant grove before Cain and both Abel and Song Song said, " Oh what the hell" and fell into each others arms. Cain showed up before the " Itch was scratched" and all hell broke loose. From this incident came the tradition that Cain killed Abel. So that explains why Iz didn't turn Cain into a pillar of something or other. I mean, if a brother actually killed his brother Iz would have done something drastic....even a loving Iz, right? After Cain "beat the shit" out of Abel as Song Song was inclined to say, things became more liberal. So liberal in fact that Abel was seen several times leaving Dong A' Long's pink canopied wagon. Cain told Abel he was sorry and that he had thought it over and it would be alright if they shared the two girls, but better to let one another know beforehand. Tom Tom, Shelley, Adam and Eve just seemed to have an unwritten, unspoken agreement and the Tarahumara girls from the village all got married and moved away.
This might have gone on forever except that Eve began to chide her sons about matrimony. This is the point in history where the expression "Why buy a cow when the milk is free" came into popular usage. The sons questioned Eve about "lifestyle" changes after marriage and from her son's point of view, she did not paint a very glowing picture. Neither Cain nor Able had plans to build mauve colored cottages with out-buildings and white picket fences and decorate nurseries with bright colored letters and numbers. In fact both Cain and Abel confessed to each other that they had absolutely no interest in progeny at all. When Eve said there would be no more exchanging partners, no more Tarahumara girls, no more handmaidens and in fact, no more hanky-panky at all, both boys rebelled. There was talk of joining the Cro Magnon Foreign Legion or going to sea on a Neanderthal War Sailing Log. These pressures imposed by Eve put a damper on the activities of everyone in Eden. Mostly everyone just sat around in a black cloud of gloom.
The gloom might have passed and the boys might have returned to their chosen way of life. Eve might have become interested in something else and gotten off the boy's backs. But fate was about to step in and change the picture of the Garden of Eden in Ireland forever and ever.
All this time the "good life" had been going on in Eden, the Tarahumara Girl's Stickball Team and been making its way East (no one could explain why they happened to go East, they just went East). The girls were all slim and gorgeous with legs to die for. Their twelve to fourteen hours of running, shoving and hitting kept their bodies drained of impurities. Their sweat was pure spring water. Their skin was like satin, cleansed constantly by the copious amounts of water they drank and the constant removal of impurities caused by the sweating though pores so clean you could eat out of them. Their smell was electrifying and yet they used no perfumes at all. They were the most exciting females thus far to grace the face of the Earth.
The tide was low; the morning was calm; the mist was gray when a cloud of dust and seawater and marine particular matter began to move from the peninsula shoots that joined to form the low-tide crossing between Atlantis and Ireland on to the coast of Ireland itself. As the cloud moved over dry land it changed from the saltwater debris it had been to the dust of the shores of Ireland. Farther up the mountain where the vegetation became thicker the clouds began to thin and the running, shoving and hitting bodies of the Tarahumara Girl's Stick-Ball Team could be clearly seen. This virtual dragon of fierce activity made its way over the mountain and down the other side until it was right square dab in the middle of the Garden of Eden.
Did I mention that one of the reasons fornication was so easy in the Garden of Eden was because of the density of the rainforest and the inability to see more than two or three feet at a time? This factor stalled the game of the Tarahumara Women's Stick-Ball Team and locked in this veritable octopus of vegetation, they played, struggled, ran, shoved, hit and sweated day after day after day.
All of the inhabitants of the Garden of Eden were enchanted with this new source of entertainment and cheered the girls on from daylight until dark, brought gallons of water for the girls to consume, fed and housed them after sunset and rejoined them the next day.
Cain and Able spent all day every day very close to the action. The smell of these girls was driving them crazy, so they began to sleep in the cave where Tom Tom and Shelley had provided a large room for the team. Soon Cain and Able were sleeping next to the girls with the delicious smell of their hair in their nostrils all night long. Cain and Abel were enchanted.
As some of the rainforest became beaten down by the constant activity of the game, it began to roam deeper and deeper into the forest of the Garden of Eden until sometimes the girls might be gone for days at a time. During these times Cain and Abel were gone as well. They followed the team wherever it went and by now had become known not only to the girls but to the coaches and referees as well. This became such a common thing that Adam and Eve were no longer concerned when the boys were gone for several days at a time. Because of this they were not aware for some time when the boys disappeared forever.
Cain and Abel became such good friends with the Tarahumara Girl's Stick-Ball Team that they were invited to join the team as referee trainees. Without a second's hesitation they accepted and neither ever looked back.
Several days after Cain and Abel became referee trainees, the team broke free of the Garden of Eden and began to play its way across Ireland. The team was already playing its way across the low water peninsulas between Ireland and England before the boys were missed back in the Garden. This is the end of the story of Cain and Able. They married two of the stick-ball players and spent the rest of their lives following the game. When they returned to the mountains of Northern Mexico with their wives they learned about Iz and were taught exactly who Tom Tom and Shelley were. Feeling that the Creation of Texas somehow diminished the purpose of the Creation of the Garden of Eden, Cain and Abel and their wives joined the " Anti-Texas Church of Iz" and became ministers preaching the sins and errors of the " Texas Creation" believers and the joys and righteousness of the " First Iz Church of Eden Creation" believers. They had many children and made many converts. When they were very, very old and could not walk without help, they still loved the smell of their wives' hair.
Back in the Garden things were not going so well. Adam and Eve blamed Tom Tom and Shelley and their whoring daughters for the disappearance of Cain and Abel. Shelley called Eve a "stupid bitch" who could not even speak the Cro Magnon language correctly. Eve shouted back that Shelley was the "Mother of whores" and Tom Tom punched Adam squarely in the nose. Eve rushed over to try and stem the flow of blood from Adam's nose and while doing so shouted directly at Tom Tom......"IZ DAMN YOU!"
At that, Iz had had enough. Iz had been standing in the banana tree grove and at the moment Eve shouted her curse on Tom Tom. The next few seconds played out like a scene from Raiders of the Lost Arc. Iz went off in all directions like simultaneous bolts of lightening. Iz continued in all directions until the plant life withered and died and the springs dried up. The Garden of Eden was a barren waste. Iz then revealed Iz as a large eyeball with glowing lights around the almond shaped edges. Iz spoke....I AM A LOVING IZ, BUT I CAN TAKE ONLY SO MUCH...YOUR SIN IS THAT YOU HURT OTHER PEOPLE...YOU DO NOT DESERVE TO LIVE IN THE GARDEN ANY LONGER....IN A MOMENT I WILL TOUCH YOU IN LOVE AND TRANSPORT YOU TO PLACES I FEEL ARE APPROPRIATE FOR YOU IN YOUR PRESENT CONDITION....With this Iz streamed out with a lightening like substance from the center of the eye and touched each of the principals in the drama that had just taken place. At his touch, each person disappeared from sight.
The inhabitants of the Garden looked around for a little while and then began to pack the possessions left by Adam and Eve and by Tom Tom and Shelley. They found that they had great wealth. Their life would not be a hard life, but one that would require some work. And so they departed the Garden of Eden and made their way to the Northern reaches of Ireland where many of them joined the "Anti Garden of Eden Church of Iz" which taught that the Creation of Texas was the true creation and that Eden was cursed by Iz.
Tom Tom and Shelley awoke along the banks of the Pedernales River. The country was fertile, the view was pleasant and the climate was mild. The eye that was Iz floated above them and said.....I HAVE NOT WITHDRAWN MY LOVE FOR YOU AND I DON'T WANT YOU TO WITHDRAW YOUR LOVE FROM ME....THIS IS YOUR FINAL PLACE TO LIVE...IT WILL REQUIRE SOME WORK BUT IF YOU TRY YOU CAN BE HAPPY HERE....THIS WILL BE FOR YOUR DESCENDENTS A MAGIC PLACE AND MANY OF THE RIGHTEOUS ONES WILL COME HERE TO LIVE AGAIN....I GO NOW IN PEACE.....Tom Tom and Shelley began to gather rocks from which they would build a house. Tom Tom fashioned a bow and arrow and killed a large rabbit while Shelley gathered some berries and dandelion greens. In later years Tom Tom and Shelley would join with some other people in the area and build a church across the river and near a school. It was dedicated to Iz and taught neither the Texas Creation nor the Garden of Eden Creation. It just taught people to love and trust Iz.
The years of Tom Tom and Shelley were many and they died together the same night. Already they had great progeny. Ding A' Ling was now a large tribe in new Mexico. Song Song had gone with Sing Sing to the South of Ireland where they joined a church called the Church of Iz and which only taught to love Iz and to love each other. They both married Cro Magnon males from that area and were fruitful and multiplied. Iz was pleased.
Dong A' Long was not fruitful and did not multiply but became a Church of Iz minister to a gay church that specialized in guitars and contemporary worship. It was in a place near to the Magic Place called Austin.
Adam and Eve were returned to their Cro-Magnon Tribe with their memory erased and resumed life as Arnulfo and Evita. They weren't involved in any Church of Iz, but worshiped a God named Charles who was a good God in many ways and Iz did an acceptable job in impersonating Charles. After all, if they found out that Iz was the only God they would be disappointed.
The members of the Pedernales Church of Iz cleaned and clothed the bodies of Tom Tom and Shelley and took them to the top of a high hill where they were left to be recycled by the birds of the air and the beasts of the field and forest. Some of their flesh would become the muscle and bone of wolves and coyotes. Some would be eaten and cast off as waste to fertilize the ground where flowers would grow. And so ended the legacy of Tom Tom the Levite and Shelley the Shell Girl.
Days later, two turkey buzzards were sitting in the top of a cedar tree, swaying in the wind, looking at the two bodies. One buzzard asked, "Whadda ya think.....Cro Magnon?" The other buzzard said, "Well they weren't tough enough to be Neanderthal". The first buzzard responded, "They're probably just Cro Magnons that worked real hard for a living."
END OF PART THREE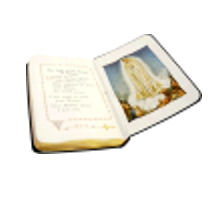 GO TO PART FOUR